2023, wip
« Passerelle » sera une exposition à échelle humaine qui vous proposera d'adopter de nouveaux points de vue pour reprendre conscience de notre monde à travers le spectre de la lumière.
"Passerelle" will be an exhibition on a human scale which will offer you the opportunity to adopt new points of view in order to regain awareness of our world through the spectrum of light.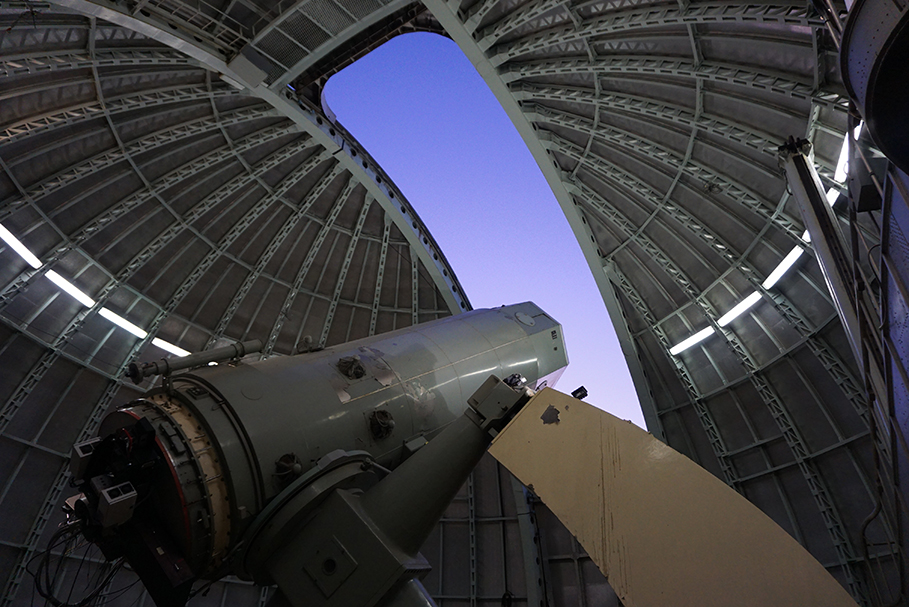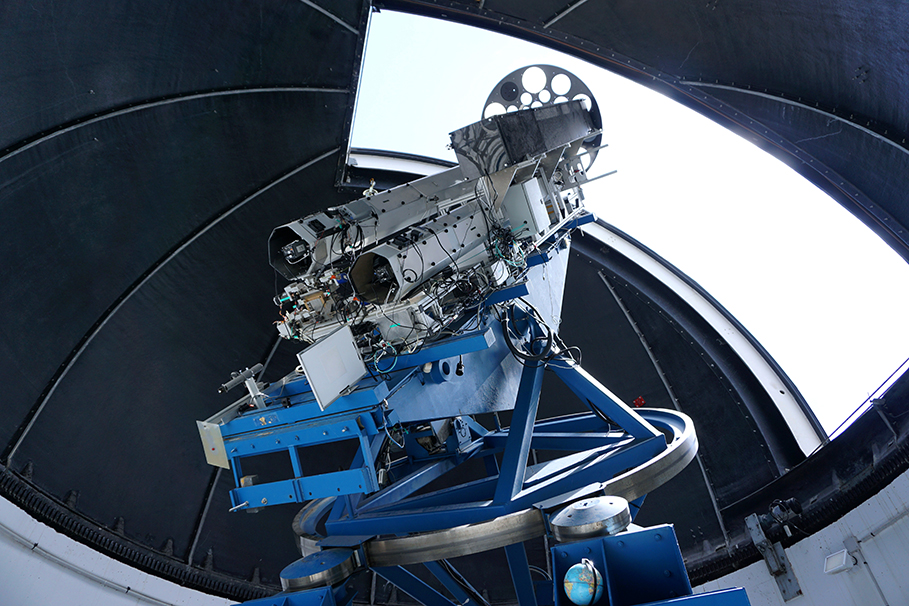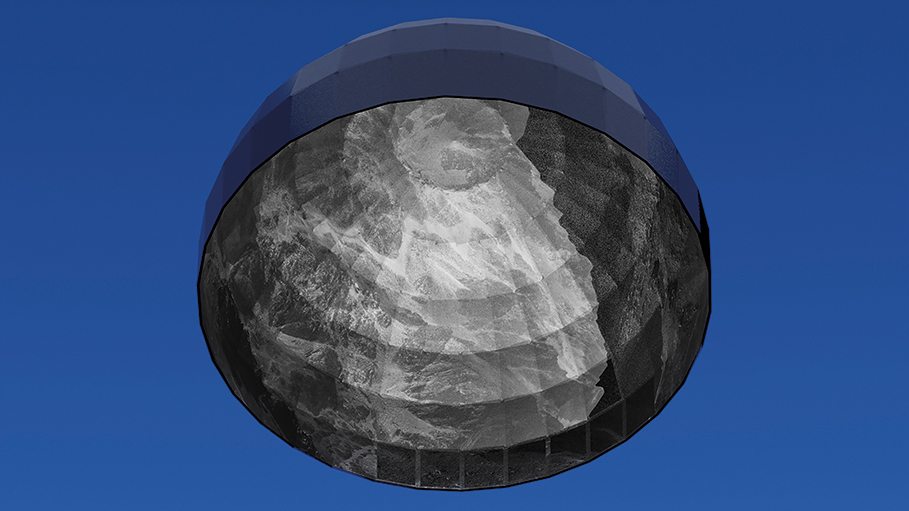 Depuis quelques années déjà, Gladys Bourdon interroge la perception du réel par le biais du dessin, de l'installation et de la vidéo. Elle utilise la plupart du temps des données scientifiques dans sa pratique, et plus particulièrement des données astronomiques. Il lui semblait donc important de pouvoir s'intéresser aux lieux qui en sont à l'origine. C'est pourquoi, elle développe aujourd'hui le projet Passerelle qui explore le pouvoir multidimensionnel de l'espace des observatoires.

Les observatoires astronomiques sont des capsules faisant le lien entre deux mondes, des passerelles entre les mondes terrestre et céleste. Depuis la lunette de Galilée, les technologies ont largement évolué, étendant ainsi conjointement nos connaissances et notre monde. Au sens propre comme figuré, regarder le ciel à travers un télescope crée un effet miroir, et pose les jalons d'un certain nombre de questionnements universels, existentiels et essentiels à notre développement personnel et à celui de la société. Dans la mémoire collective, cet instrument a la faculté de fasciner, sans doute parce qu'il est associé à une multitude de découvertes ayant façonnées nos civilisations. Mais aussi probablement parce qu'il permet de s'ouvrir vers de nouveaux horizons dans des mondes qu'on ne pourra peut-être jamais atteindre physiquement, repoussant de cette manière les limites de notre imaginaire.

Dans un premier temps, par le biais de prélèvements (photographies et captations sonores), Gladys Bourdon a souhaité faire état sur le terrain de ces lieux et comprendre les liens qui sont établis entre Terre et Ciel. Elle s'est intéressée à l'aspect architectural, à son environnement extérieur, au point de vue et aux observations des astronomes. Via l'aide à l'émergence financée par la région Grand Est, avec le parrainage du Syndicat Potentiel à Strasbourg, elle a pu se rendre aux observatoires astronomiques du Pic du Midi et de Haute-Provence. Pour cela, elle a accompagné Olivier Espagnet, enseignant du service éducatif de l'observatoire Midi-Pyrénées et membre des Observateurs Associés, lors d'observations diurnes au coronographe du Pic du Midi. Quelques mois plus tôt, elle a pu être présente lors de nuits d'observations au télescope 193 de l'observatoire de Haute-Provence avec Guillaume Hébrard, directeur de recherche CNRS à l'Institut astrophysique de Paris.

Grâce à la lumière, les télescopes nous renvoient des données indispensables à l'appréhension de notre vaste et complexe Univers. Elle nous permet de discerner les formes et les couleurs sur Terre. Elle donne corps à notre monde, mais elle est aussi une des sources d'énergie fondamentales au développement de la vie sur notre planète. Dans le cadre de Passerelle, elle sera l'un des principaux vecteurs entre les différentes dimensions qui seront révélées.

Dans l'objectif de partager ces réflexions, Gladys Bourdon réalisera une vidéo à partir des photographies. Elle proposera des vues 3D issues de la vidéo, visibles grâce à un casque VR ainsi que deux installations immersives prenant la forme de coupoles sous chacune desquelles sera présenté un grand ensemble de tirages de dessins digitaux qui seront éventuellement amenés à évoluer dans le temps. Par ailleurs, elle exploitera ses captations sonores pour créer un environnement qui deviendra un liant indispensable au projet Passerelle.

Elle bénéficie d'un financement de la région Grand Est. La diffusion du projet est prévue fin 2024.
•
For several years now, Gladys Bourdon has been questioning the perception of reality through drawing, installation and video. Most of the time, she uses scientific data in her practice, and more particularly astronomical data. It therefore seemed important to her to be able to take an interest in the places that give rise to it. This is why she is now developing the Passerelle project, which explores the multidimensional power of observatory space.

Astronomical observatories are capsules linking two worlds, bridges between the terrestrial and celestial worlds. Since Galileo's telescope, technologies have greatly evolved, expanding our knowledge and our world together. Literally and figuratively, looking at the sky through a telescope creates a mirror effect, and sets the stage for a number of universal, existential questions that are essential to our personal development and that of society. In the collective memory, this instrument has the ability to fascinate, no doubt because it is associated with a multitude of discoveries that have shaped our civilisations. But also probably because it allows us to open up to new horizons in worlds that we may never be able to reach physically, thus pushing back the limits of our imagination.

Initially, by taking samples (photographs and sound recordings), Gladys Bourdon wanted to document these places on the ground and understand the links that are established between Earth and Sky. She was interested in the architectural aspect, the external environment, the point of view and the observations of astronomers. Through the support for emergence financed by the Grand Est region, with the sponsorship of the Syndicat Potentiel in Strasbourg, she was able to visit the astronomical observatories of the Pic du Midi and Haute-Provence. To do so, she accompanied Olivier Espagnet, a teacher in the educational department of the Midi-Pyrénées observatory and a member of the Observateurs Associés, during daytime observations at the Pic du Midi coronograph. A few months earlier, she was able to be present during nights of observations at the telescope 193 of the Haute-Provence observatory with Guillaume Hébrard, CNRS research director at the Astrophysics Institute in Paris.

Telescopes use light to send back data that are essential for understanding our vast and complex universe. It allows us to discern shapes and colours on Earth. It gives shape to our world, but it is also one of the sources of energy fundamental to the development of life on our planet. In the context of Passerelle, it will be one of the main vectors between the different dimensions that will be revealed.

In order to share these reflections, Gladys Bourdon will produce a video based on the photographs. She will propose 3D views from the video, visible through a VR headset, as well as two immersive installations in the form of domes under each of which will be presented a large set of digital drawing prints that will eventually evolve over time. In addition, she will use her sound recordings to create an environment that will become an essential link in the Passerelle project.

It is funded by the Grand Est region. The project is scheduled to be shown at the end of 2024.